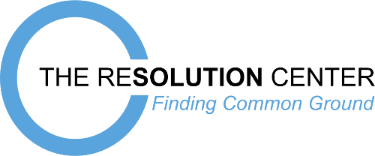 Position Announcement: Director of Services
Hours: Full-time (40 hours per week)
Location: Beatrice, NE, with travel throughout 16 counties in southeast Nebraska
Office hours: Monday – Thursday 8:30 a.m. – 5:00 p.m. | Friday 8:30 a.m. – 3:00 p.m.
Pay Range: $32, 000 - $36,000 per year depending on experience
Benefits: Paid Time Off, Holidays, 403b plan with employer match
Position Summary: This position is the primary contact (in person, telephone, email) for clients with The Resolution Center and is responsible for:
Case management, including intake, maintaining case records (database and paper files), collecting necessary client information, determining placement on the sliding fee scale, assigning mediators/facilitators, scheduling, reserving meeting space, preparing parties and mediators/facilitators, and writing/editing parenting plans and facilitation summaries
Office management, including answering the telephone, deposits, invoicing
Assisting with grant reporting
Communicating with County and District courts, attorneys, DHHS, and Probation
Serving as a mediator and facilitator
Requirements: Associates degree in a relevant field, initiative and ability to multi-task, organized, excellent written and verbal communication skills, experience with Microsoft Office, valid driver's license, and ability to lift up to 25 lbs. Preference will be given to those with the following:
Training in Basic and Family mediation, facilitation, and/or restorative practices
Knowledge of juvenile and family court proceedings
The Resolution Center is a private, nonprofit organization that provides mediation, facilitation, and restorative justice to the citizens, employers, communities, courts, and government agencies in southeast Nebraska.
To apply, submit a resume and cover letter to info@theresolutioncenter.org. Initial interviews tentatively will be scheduled for August 22 and 23. Position open until filled.
Posting date: 8/1/2019